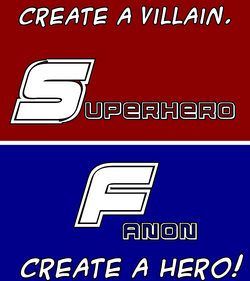 Welcome to the Superhero Fanon Wiki
The wiki about fan created "Superheroes" that
anyone can edit
!
What's new
April 14th, 2012: Revitalization Project II.O is a go. Everyone, man your battlestations! We're getting a complete makeover!
August 16th, 2011: 700 Articles!
August 10th, 2011: Superhero Fanon Wiki now has Live Chat!
March 21st, 2011: The official Mibbit discussion channel for the wiki: #SuperheroFanonIRC. To all admins, you can use this channel for role-playing, discussions, and other stuff.
March 6th, 2011: This wiki needs revitalization. Come and help !
Contribute to this wiki
To write a new article, just enter the article title in the box below.
Not sure where to start?
Featured Article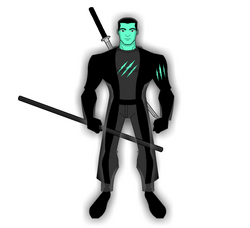 Shade, also known as the "guardian of darkness", is a fictional character created by XtranormalGeek and Gage Evans. Shade gained his powers through a series of mystical books that possessed dark magic, and the practice of Chi, a form of Martial Arts that can give the person the ability to harness life energy and obtain superhuman capabilities.
Featured User
A hard worker and outstanding Wikian.
Rules
Although a rather easygoing wikia, it does have some rules. Obey them and you'll be fine. These rules can be found, here.